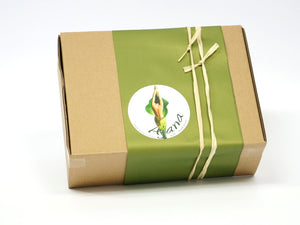 Little Box of Treasure - Quarterly Subscription Pack
Regular price $45.00 $45.00 Sale
Enjoy a carefully curated collection of Ajana Skincare and Homewares to match the season every 3 months. With a hand picked selection of 100% natural skincare and our fabulous range of candles and more for your home you will not be disappointed! Super value with up to 50% off the RRP as our way of saying thank you and as a VIP customer you will get to try new products samples and be privy to special deals just for subscription members!
How it works:
Your first pack will be sent immediately following your with following packs being sent at the start of each season. You will be invoiced the week before sending or you may pay annually. Should you wish to stop receiving your subscription simply email us and we will cancel at any time with 14 days notice.
An amazing gift or the perfect way to make sure that you treat yourself!
$45 per quarter / $144 per year (20% Discount)
*Includes shipping